Looking back on his life in football ("soccer" for those in some countries), PokerStars ambassador Steve Enriquez was torn. He had a real passion for football but also loved poker. A competitor at heart, he faced a dilemma.
Enriquez was playing in the Spanish third division, between the semi-pro and professional ranks. Some time with clubs like Atlético Osasuna and Real Racing Club de Santander was nice, but the goal-scorer seemed stuck. Could he rise up to higher levels of play or be relegated to the lower divisions?
On the other hand, Enriquez seemed to be finding success playing poker online. He faced a crucial decision.
"At some point I had to decide between football and poker," he says. "And it was a bit tricky for me because my heart was in football. But my head was saying, 'Let's go for poker because you can reach much more.'"
So far that has proven to be a nice choice. Enriquez is now living a life many poker players dream of – becoming a member of Team PokerStars, playing plenty of cards, and traveling the world.
Claim Your £50 at PokerStars Now
1
Deposit £10, Get £50 Bonus Play

World's Biggest Poker Room
Bonus Code: SPINANDGO
Life on the pitch & the online poker felt
Like many football players, Enrriquez fantasized of landing a nice pro contract. Even signing a decent deal in the second division would have been a huge achievement. But despite being a top scorer in the league, a promotion never materialized.
Instead, he's now as heavily involved with poker as a player can probably get – playing online, producing YouTube content, Twitch streaming, and since 2013 working as a Spanish commentator on PokerStars broadcasts.
That recently included calling much of the streaming action from the PokerStars Caribbean Adventure (PCA).
"My future was very clear and I decided to keep improving my poker," he says.
By the time he left football behind, Enriquez had already put in hundreds of hours of online poker. He was also a regular in live poker events when not scoring goals. The soccer player was certainly a busy man.
"I was doing everything, playing the regional circuits in Spain and also traveling to Las Vegas," he says. "I was able to come to Las Vegas in June because that's when the season is over. So I had time to come for two or three weeks. But during the football season, it's very tough to travel to some poker events because Saturdays and Sundays are match days. So you are not able to travel that much."
Team dynamics at the poker table
Sometimes Enrqiuez's life on the pitch and at the poker table intersected. Playing in the lower divisions often involves plenty of travel time and breaking out some cards and chips was a regular part of his team's routine.
"In Spain, football is very related to poker," he says. "We played on the bus going to the next match. It could be four hours by bus. Or even on the train, we loved to play card games on the bus including poker."
By this time, however, Enriquez had already been playing for years and most of those team games were pretty low-stakes affairs. His participation often involved providing some poker pointers.
"I didn't want to take the money from the guys," he says. "I was just having fun – I normally just watched the game and helped out."
Action at the PokerStars Caribbean Adventure & making his Super Bowl pick
The athlete turned poker player remains a huge sports fan, even checking out American football. During his time at the PCA in the Bahamas, Enriquez checked out the NFL playoffs and believes the Chiefs will win the Super Bowl.
While he excelled on the soccer pitch, would the PokerStars ambassador have liked to play football as a youngster?
"Yes, I was actually very fast so I could probably run like a wide receiver or a  running back for sure," he says laughing. "I can kick too. Those are the two talents I have – running and kicking. That's it."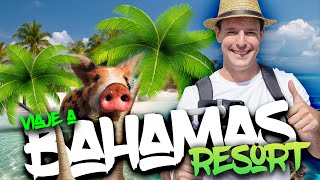 Obviously, some poker skills and talents behind the microphone could be included with those talents as well. He was happy to call much of the action on the PokerStars Spanish stream at the PCA.
The event turned out great, he says, and provided a real chance to bring together a diverse group of players from around the world hoping to live out their poker dreams.
"I think the word that describes what players are feeling is joy," he says. "Everybody wants to be the new Ramon Colillas."
★★★ Ready to get in the action at PokerStars? Click here for a complete site review with exclusive PokerScout bonus offers. ★★★