The Big 20 Rewind series continues this week at PokerStars with some massive prizes still on the line. The festival celebrates Stars' 20th anniversary and concludes on Saturday.
Several players have notched some big wins over the last week. As part of the series, PokerStars ambassadors recently offered some insight into their favorite moments through the company's first 20 years.
The site's American ambassadors also recently offered some of their favorite moments as the "2016 – Year of the USA" tournament approached. That event is set for Nov. 30 with a $200,000 guarantee and an all-expenses-paid trip to New York also going to the winner.
In other news, PokerStars also announced a new charity initiative. Here's a look at some of the events going on at Stars.
Claim Your £50 at PokerStars Now
1
Deposit £10, Get £50 Bonus Play

World's Biggest Poker Room
Bonus Code: SPINANDGO
US ambassadors reflect on memorable PokerStars moments
As part of the Big 20 Rewind, PokerStars ambassadors have reflected on their favorite moments from the online poker company. The American ambassadors were the latest to offer their special memories.
Poker and chess pro Jen Shahade recently spoke about winning her first live tournament package via PokerStars. She remembers the entire trip as a life-changing experience.
"It was probably the first time I won a package to play in the PCA (PokerStars Caribbean Adventure) about 11 years ago," she recalled. "It was my dream to go to one of those amazing EPT spots, but at the time I had just started my chess non-profit, so a satellite was my only way in.
"I remember screaming in excitement when I won the seat and having the absolute best time in the Bahamas. Not only did I learn a lot about poker, but the experience also introduced me to the amazing culture of poker and I made some lifelong friends, like Jamie Kerstetter, on that very trip."
Returning to the US market
For Pennsylvania's Keith Becker, PokerStars launching in Pennsylvania remains one of his favorite moments. Along with the Keystone State, the company now offers legal online poker in New Jersey and Michigan.
"In 2019, I was overjoyed to see an article come across my feed that PokerStars was finally launching in Pennsylvania on Nov. 4," he says. "PokerStars coming to Pennsylvania changed my life, from participating in the 'DareToStream' competition, meeting my dual stream partner DareToStream, and now of course, I'm proud to call myself an ambassador for PokerStars here in the States."
Even before he became a brand representative, Becker remembers following all the big PokerStars action online.
"Over the last 20 years, many of my favorite moments have been watching the streams of the EPT and other marquee live tournaments, with commentary from the inimitable James Hartigan and Joe Stapleton," he says. "It leads to amazing moments like this incredible hero call from Erik Seidel: never miss this incredible coverage!"
Foresta also spoke about EPT coverage as his memorable highlight.
"One of my favourite moments in PokerStars history has to be the EPT Monte Carlo final table (see below)," he said. "This final table was completely stacked with amazing personalities and unbelievably strong players. This final table will go down in history as my favorite broadcast I have ever watched."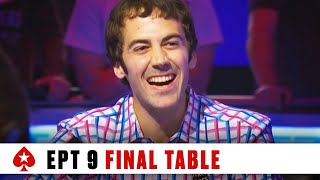 The Big 20 Rewind reflects on PokerStars' 20 years while also celebrating all those who've been there along the way. Click here for a complete preview and schedule.
Claim Your £50 at PokerStars Now
1
Deposit £10, Get £50 Bonus Play

World's Biggest Poker Room
Bonus Code: SPINANDGO
PokerStars teams up with Missing People for #togetherformissing campaign
Every 90 seconds, someone goes missing in the United Kingdom. To raise awareness of the support available and to help reunite families with loved ones, the Missing People charity has teamed with PokerStars UK.
Flutter Entertainment has partnered to support the group's work with missing adults and their families. The partnership utilizes the collective reach of Paddy Power, Betfair, Sky Bet, and PokerStars UK to raise awareness and boost the charity's campaigns.
Missing People is the only UK charity dedicated to bringing the 170,000 children and adults that go missing every year back together with their families.
The groups launched a campaign video at a media event on Nov. 17 at London's Hippodrome Casino. Guests viewed the new campaign video and heard from the parents of Anthony Stammers, missing since 2012.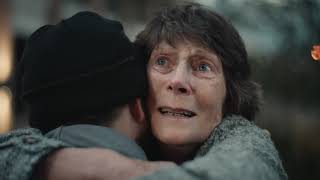 The evening included a poker event for media and guests. PokerStars also donated £100 to Missing People for every player at the Hippodrome playing in the PokerStars Mega Series on the same day.
"It was a real delight to gather at the Hippodrome with the incredible attendees from Missing People, who work endlessly to help reunite loved ones," Flutter group head of corporate giving Sue Hammett said in a news release. "We were honored to have the Stammers family with us who were brave enough to share their story.
"This had an impact on everyone in the room and highlighted even further the importance of supporting Missing People. This is another important step in our relationship with Missing People and we hope that our support will continue to help reunite families across the UK."
Helping those in need
In 2020, Missing People saw more than 700 adults reported missing found safe and well. Flutter seeded the #TogetherforMissing partnership with a £150,000 donation to support the group over the year.
PokerStars UK has also launched a new deck of cards which are "missing" Kings, Queens, and Jacks> These cards instead display the Missing People helpline number for anyone needing support.
"Missing People is pleased to have the opportunity to work with Flutter to help reach an adult audience at high risk of going missing – men aged 18-39," Missing People CEO Jo Youle said.
"Our support exists for any missing person, every day of the year. Through this partnership we will also be able to highlight adults who are missing. We know opportunities like this to get the message out means so much for families of missing people that the charity supports."
★★★ Looking to get in the action at PokerStars? Click here for a complete site review and exclusive PokerScout bonus offers. ★★★